There is almost no car enthusiast who does not know the name BBS. We can see BBS wheels on most top-end cars. The initials "BBS" are related to the last part of its founders' names and the place where it was founded.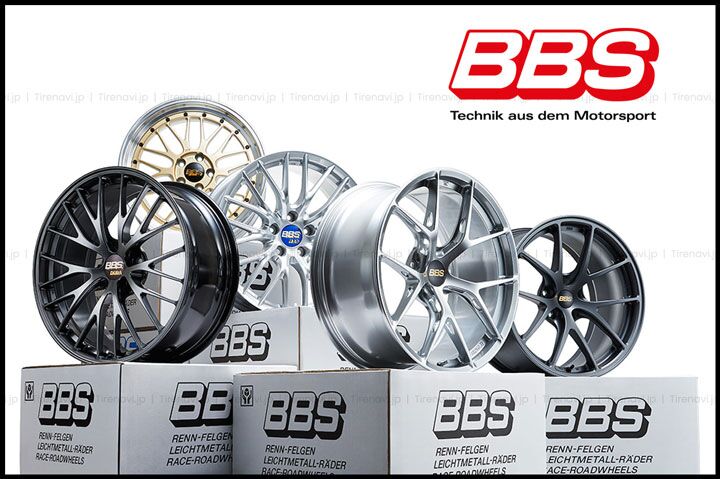 Heinrich Baumgartner and Klaus Brand are the founders of BBS. It was founded in Schiltach, Germany in 1970. Presently, the headquarter is in Schiltach, Germany, where it was founded.
A brief history of BBS Wheels
BBS was founded as a plastic auto body manufacturing firm. Just after two years, in 1972, a revolutionary three-piece motorsports wheel was designed and developed there. Since then, the strategy of BBS has changed. It focused its business on motorsports. Steadily, BBS became familiar in the motorsports world and gained huge popularity.
BBS established its first foreign subsidiary in France. Because of positive market growth and huge popularity, BBS went public in 1980. After three years, they established their business in Japan and the USA. Also, they opened a branch in Italy.
In February 1984, BBS Japan manufactured the "RS" three-piece forged aluminium wheel. The quality of this wheel was so good that it even passed the requirement of German OEM standards. This was a big success for BBS Japan. Aftermarket sales of BBS wheel got potential growth.
In 1989, something amazing happened. BBS Japan and Nissan started working together. They worked together to develop the wheels of R32GT-R.
BBS Wheels in the 1990s
BBS got hundreds and thousands of orders at this time. Their wheels were high in quality, attractive and reliable.
In 1991, BBS got a proposal from Ferrari to develop its F1 cars' wheels. That was a great achievement for BBS.
In 1992, BBS developed a forged magnesium wheel for Ferrari's F1 cars. Those wheels had 20% less weight than magnesium cast wheels.
In 1995, BBS celebrated their 25th anniversary. It was a great milestone for them. At that time, Michael Schumacher won the Formula 1 World Championship for the second time. He won the championship with Benetton Renault on BBS wheels.
OEM wheels manufacturing
BBS makes OEM wheels for brands like Audi, BMW, Mercedes, Porsche, Ferrari, Maserati, Rolls Royce, Jaguar, Infiniti, Mitsubishi, Renault, Saab, Subaru, Volkswagen, Toyota, Lexus, Volvo, Mazda, Nissan, and so on. In the 1990s, BBS expanded their OEM wheels business by selling them to Japanese automakers like Toyota, Mazda, and Nissan. In the course of time, they also got orders from auto manufacturers from European countries like the United Kingdom.
Recently, BBS has produced new kinds of wheels. This is called the Air Inside Technology (AIT). Here, hollow chambers are created within the wheel structure to compensate for the small air volume in modern ultra-low-profile tires. Also, this helps to eliminate unsprung weight, improve driving dynamics and improve fuel economy.
Price
BBS wheels are expensive to buy. You can find BBS wheels starting from 300$ to 400$ each. However, it may vary.
Read more here: BBS Japan