When it comes to wheel manufacturing, Japan is the leader in this sector. Enkei, Work Wheels, Weds – these all are from the land of the rising sun. Yes, Rays co., Ltd. is a Japanese farm too. It was founded back in 1973. Since then, it has gone through a big journey. The motto of Rays Wheels is 'The concept is racing'.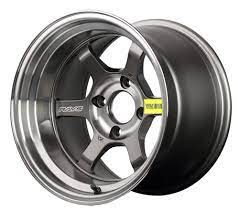 A Brief History of Rays
Since the foundation of Rays in 1973, the firm has worked hard to capture the market and industry.
After 8 years since its beginning, Rays established their Racing Division. In the same year, which is 1981, they established their Two-Wheel Vehicle Division.
In 1984, a new plant was built by the Rays authority in Yao, Japan.
Rays started to provide wheels to the William F1 team.
Technology
While manufacturing wheels, Rays Engineering uses two types of technology. One is Forged Technology and the other is Casting Technology.
Manufacturing forged wheels is not an easy task at all. As a result, not all-wheel companies around the world can make these wheels with perfection. Equipped with highly advanced machinery and technologies, Rays can manufacture great forged wheels at a reasonable price. Because of advanced machinery and technological advancements, Rays can offer a wide range of wheels with diversified sizes, designs and features.
Rays Engineering has dominated the forged wheel market in Japan and abroad. Even this manufacturer of wheels has dominated the race tracks in Japan and abroad. Rays Engineering has won several GT1 World championships and the GT Championships in Japan.
Rays have introduced more than 60 kinds of products under more than 10 casting brands. Cast wheels are inexpensive compared to forged wheels. But these wheels can ensure good performance with great strength. Rays Engineering makes these wheels in such a way that they can serve a lot of purposes. For example, sports activities, custom dress-ups. These wheels can be fitted on mini cars to large SUVs.
Rays Engineering wants to sell their products to customers in Japan and abroad at a reasonable price. They want to keep dominating the market by innovating and taking challenges.
The Brand Lineup of Rays
Here is the list of brands that Rays introduced to the customers:
VOLK RACING ( Flagship brand of Rays)
GRAM LIGHTS
VERSUS
VMF
HFULLCROSS
WALTZ FORGED
HOMURA
TEAM DAYTONA
A-LAP
Participation of Rays Wheels on Race Tracks
Rays Engineering supplies wheels to the racing teams of Toyota, Honda, Nissan and Mazda. The wheels that they provide participate in Super GT, Japanese Touring Car Championship, British Touring Car Championship, Formula Nippon, Formula D and Formula One.
The Legend: Volk Racing's Te37
Rays launched their legendary Volk's TE37 back in 1996. These wheels have two things. These are strength and rigidity. These wheels are capable of doing high-performance work and won't break down easily.
You can learn more about the legendary TE37 here:
What makes Volk Racing's TE37 wheels so legendary?
Conclusion
Car enthusiasts love to modify cars. Wheels are one of the first things to modify. If someone can modify his car with high-performance wheels like Rays wheels, then it can be an amazing thing.
Click here to buy used Rays wheels at a reasonable price in Japan