Are you a car lover? Do you like to modify your car? Then "Enkei" may be a familiar name to you. In fact, car enthusiasts all over the world love Enkei wheels. Why? There are tons of reasons behind it.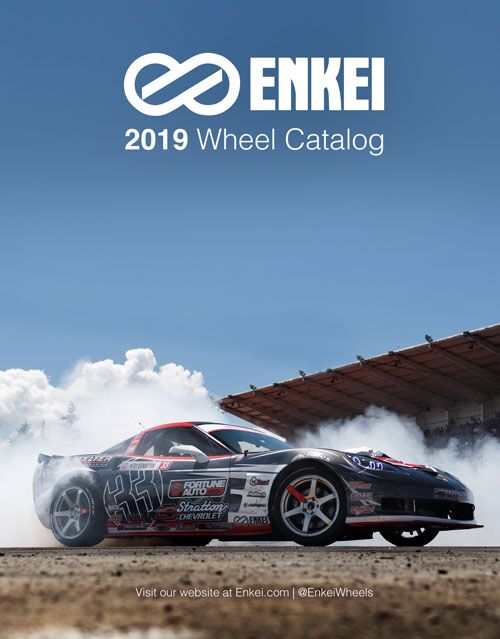 Brief History And Some Achievements Of Enkei Corporation
In October 1950, Enshu Light Alloy co., Ltd. was founded in Mishima-cho, Hamamatsu City, Japan. After 9 years, in 1959, the location was shifted to Aoi-cho, Hamamatsu.
In 1967, through establishing a new factory with state-of-the-art tools, Enkei started exporting their products to the United States. That was a great breakthrough for Enkei.
In 1985, they established Enkei America Inc. situated in Indiana, USA. An aluminum wheel production factory was set up there by the authority.
In the year 1986, Enkei started to supply wheels to F1 actual races. They were the first Japanese wheel manufacturer to do so.
Enkei Thai Company Limited was established in 1987. The aluminum wheel factory is situated in Samtopprakan, Kingdom of Thailand.
Enkei Corporation used the latest technologies at that time.
Enkei expanded its business in Malaysia and China in 1992.
In 1995, Enkei Corporation expanded its business more vastly. They established plants in Indonesia and the Philippines. Also, they established Enkei Thai Molding Limited in Laguna, Thailand.
Enkei Wheels Lineup
Racing Series, Racing Revolution, Tuning Series, Performance Series, Classic series, Truck & SUV are the range of products Enkei offer. Let's know something about this lineup.
Racing Series: Though these were primarily designed for race circuits and motorsports, they can be used on normal streets too. The legendary RPF1 wheels are included in this section. RPF1 wheels were innovated for the McLaren F1 team. Enkei is an official supplier of wheels for the McLaren Honda F1 team.
Racing Revolution: These wheels are made through MAT (Most Advanced Technology). In addition, these wheels are the most advanced wheels that Enkei can offer. These wheels are made strongly without adding much weight. It's all about technology!
Tuning Series: This series of wheels was developed by keeping streetcars in the mind. However, Enkei used the same philosophy in this series of wheels too.
Performance Series: Enkei uses complex design and technology while manufacturing Performance Series wheels. These are made for extreme performance and rough driving. Because of the up-to-date design, these wheels are very attractive.
Classic Series: Classic Series wheels are made by adding modern features to them. But the old school feel and look are kept obviously. As a result, these wheels are very popular till now.
Truck & SUV: Enkei is popular among Truck and SUV users too. Because of their high quality, stiffness, reliability and great look, truck and SUV users consider buying Enkei.
Should You Buy Enkei Wheels?
If you have the budget for a good set of wheels, then why not? Enkei are known for high performance, great quality, attractive look, and reliability. But obviously, these are not cheap like other poorly made wheels.
Buy used Enkei wheels in Japan