When we hear the name "Japan", at first we think about cars. Japan is the leader in the automotive industry. World-famous auto brands like Toyota, Honda, Nissan, Mitsubishi, Suzuki, Subaru, Mazda, Daihatsu, Datsun – all are from Japan. Well, we all know that Toyota is considered the world's most renowned brand for reliability. Toyota is the largest automobile company in terms of sales as well. So, Used Wheels in Japan undoubtedly dominate the market.
Let us talk about some wheel brands from Japan and then we will jump into the section where you will be able to know about a place to buy good and low-priced wheels.
Automobile Wheel Brands in Japan
There are many renowned brands for car wheels in Japan. Some of those are Rays, Weds, Enkei, SSR, Napre, New Rayton, Riverside, Volk Racing, Work Wheels, XXR Wheels, Yokohama (they make wheels too), IRS and so on.
The Place to Buy Used Wheels in Japan
Well, since Japan is the leader in the automotive sector, it is expected that one can find good and technologically advanced automotive parts anywhere in Japan. If you are in Japan and want to purchase some wheels, Tirenavi can help you in this regard.
Tirenavi is located at 104-1 Sueda, Iwatsuki-ku, Saitama City, Saitama, Japan. Being experienced in this field, the authority of Tirenavi can provide you with the best service available in Japan.
Why Tirenavi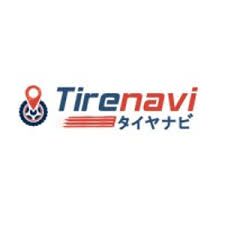 Tirenavi provides you with affordable wheels which are cheap to buy. You may get many discount offers if you visit the website tirenavi.jp . Tirenavi sells used wheels which are environmentally friendly and affordable. Wheels are inspected closely when they arrive at the warehouse and also checked properly before sending those to the respected customers. By checking properly, Tirenavi ensures good quality at a reasonable price. Wheels and tires are stored properly so that nothing wrong occurs.
---
Installation Stores Affiliated With Tirenavi
Tirenavi has 16 affiliated partners who can serve the customers. Names and addresses of those are given below:
197-1 Yatsukunugicho, Ashikaga City, Tochigi Prefecture, Japan
Hassamu 13 Jo 3-7-57,
Nishi-ku, Sapporo,
Hokkaido, Japan
Goryo 8-8-8,
Higashi-ku, Kumamoto,
Tochigi, Japan
21-1, Fukakusa Okamaya Higashiyasu Shincho,
Fushimi Ward,
Kyoto Prefecture, Japan
51-1 Sugeta,
Koriyama City, Otsuki,
Fukushima Prefecture, Japan
448-3 Seki, Misato-cho,
Saitama, Japan
26 Nakakuro, Iwade City,
Wakayama Prefecture, Wakayama Prefecture, Japan
191 Nakajima, Wakayama City,
Wakayama Prefecture, Wakayama Prefecture, Japan
Imabayashi 13, Sonobecho Uchibayashi, Nantan City,
Kyoto Prefecture, Japan
1520-1 Kawaguchi, Takebe-cho, Kita-ku, Okayama-shi,
Okayama,
Okayama , Okayama , Okayama, Japan
5543-1 Kataoka, Shiojiri City,
Nagano Prefecture, Nagano Prefecture, Japan
Kabushiki Gaisha Japan Drug
1-30-1, Otsuka, Kawagoe City,
Saitama Prefecture, Saitama Prefecture, Japan
Shinminato Tire Shokai Co., Ltd.
143,
Takaoka City Makinokanaya,
Toyama Prefecture, Japan
236-1 Maruyamashita, Karasawa, odate,
Akita, Japan
Higashioizumi 7-34-33,
Nerima-ku,
Tokyo, Tokyo, Japan
Sparco Trading
Sueda, Iwatsuki-ku, Saitama City, 104-1
Saitama Prefecture, Japan
Click here to find the stores on website
Recommendation
If you are in Japan and want to buy wheels and tires, just visit tirenavi.jp . You will not be disappointed!